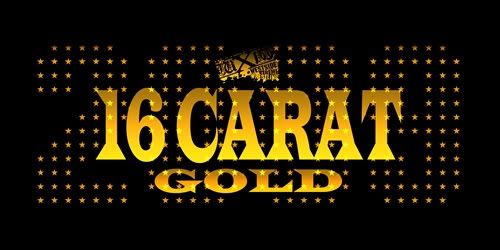 So I'm very excited to be going to Germany for three days in early March to witness one of the most STACKED ProWres tournaments ever. The full lineup has now been released. I bolded the names that caused paunts to be exploded.
16 Carat Gold Turnierteilnehmer
"USA Block"
1. Chris Sabin (Detroit, USA)
2. Drake Younger (Indianapolis, USA)
3. Erick Stevens (Sarasota, USA)
4. Tyler Black (Buffalo, USA)
Alternate 1: Sami Callihan (Bellefontaine, Ohio)
Alternate 2: ??? [wird von der kanadischen IWS Promotion benannt]
"UK Block"
5. "The Guvnor" Martin Stone (London, UK)
6. Zack Sabre jr. (Isle of Sheppey, UK)
7. Terry Frazier (East London, UK)
8. Doug Williams (Reading, UK)
Alternate 3: Sha Samuels (East London, UK)
"Europa Block"
9. Big van Walter (Wien, A)
10. Adam Polak (Krakau, PL)
11. Absolute Andy (Nornberg, D)
12. Steve Douglas (Glauchau, D)
Alternate 4: Tommy End (Amsterdam, NL)
"Puroresu Block"
13. Daisuke Sekimoto (Osaka, JAP)
14. Shingo (Yamanashi, JAP)
15. Tatsuhito Takaiwa (Kyoto, JAP)
16. Bryan Danielson (Aberdeen, Washington, USA)
The possible first time matchups are insane. Danielson vs. Shingo! Tyler vs. Sabin! Drake vs. Danielson! Daisuke vs. Doug in a BATTEL of the Chaos Theory German Suplex and the NO TOUCH GERMAN SUPLEX! Tyler vs. Shingo!
There's no way around this tournament being mindblowingly awesome. I can't wait.