Get ready for our list of the top 30 WrestleMania matches.
This list has been updated, analyzed, and picked at over the last six years. Big D, Duan, Alan, and I gave star ratings for all WrestleMania matches that we considered good. We averaged those scores and came up with a list which was about 60 matches long. We took the top 30, broke some ties, and here we are.
While we'll officially kick off the beginning of the list tomorrow, I wanted to list some of the matches that just missed out on the top 30.
(All links go to the WWE Network.)
From a nostalgia standpoint, matches like Hulk Hogan vs Andre The Giant and Hulk Hogan vs The Ultimate Warrior are extremely well-remembered and usually the first two matches that come out of the mouths of casual wrestling fans when it comes to memorable WrestleMania matches. Hogan and Andre was terrible and didn't come close to making the list, but Hogan and Warrior did, coming in at number 50.
Hogan's great feud with Randy Savage in 1989 was better than their actual match at WrestleMania V, but the match still came in at 49 on our list. Steve Austin's WrestleMania XIV win against Shawn Michaels kicked off the Austin era, but it only landed at 47.
Two matches at WrestleMania 26 came in at numbers 44 and 45. John Cena's match with Batista rated just slightly higher than Edge's match with Chris Jericho on the same show.
Shawn Michaels may have been sorry and he may love Ric Flair, but their WrestleMania 24 battle only came in at number 39.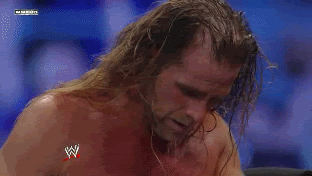 Two of Rock's matches with Stone Cold Steve Austin did make the top 30, but their battle at WrestleMania XV missed by 8 spots. Triple H and the Undertaker also had two great matches that made the top 30, but their WrestleMania X-7 match just missed out at number 34.
Triple H's match with John Cena at WrestleMania 22 came in at 33 on our list while Chris Jericho's match with CM Punk at WrestleMania 28 came in 32. Which match just missed out at 31? Well, there's one tie that I didn't want to break and I'll explain tomorrow.
Check back with us tomorrow and every day next week. We'll list five matches per day with one person's recollection of each match.
One thing to note is that each match in the top 30 averaged at least 4 stars. So, there's not a bad match (or even an average match) in the bunch.